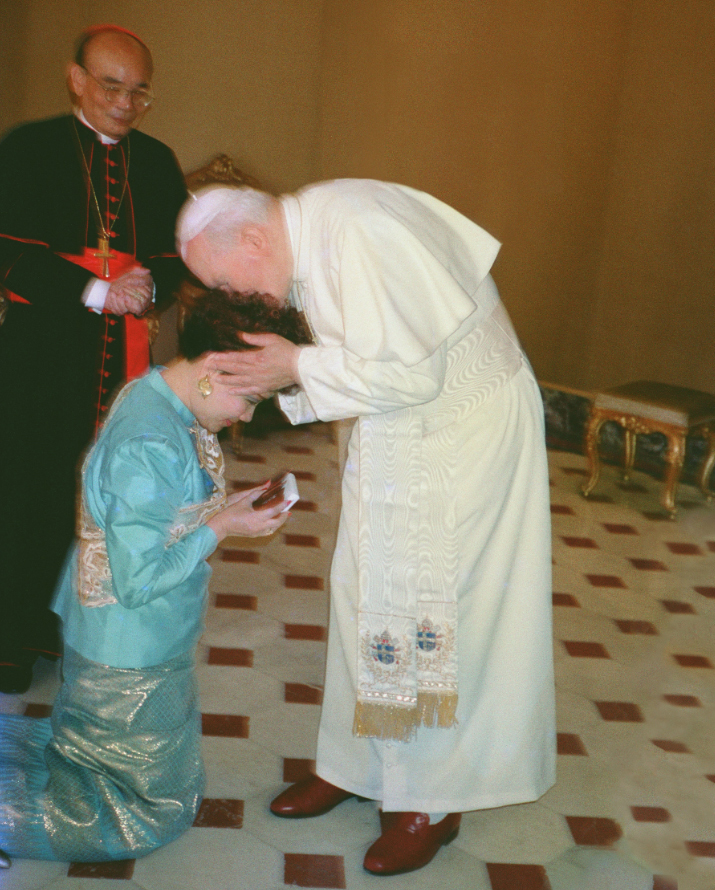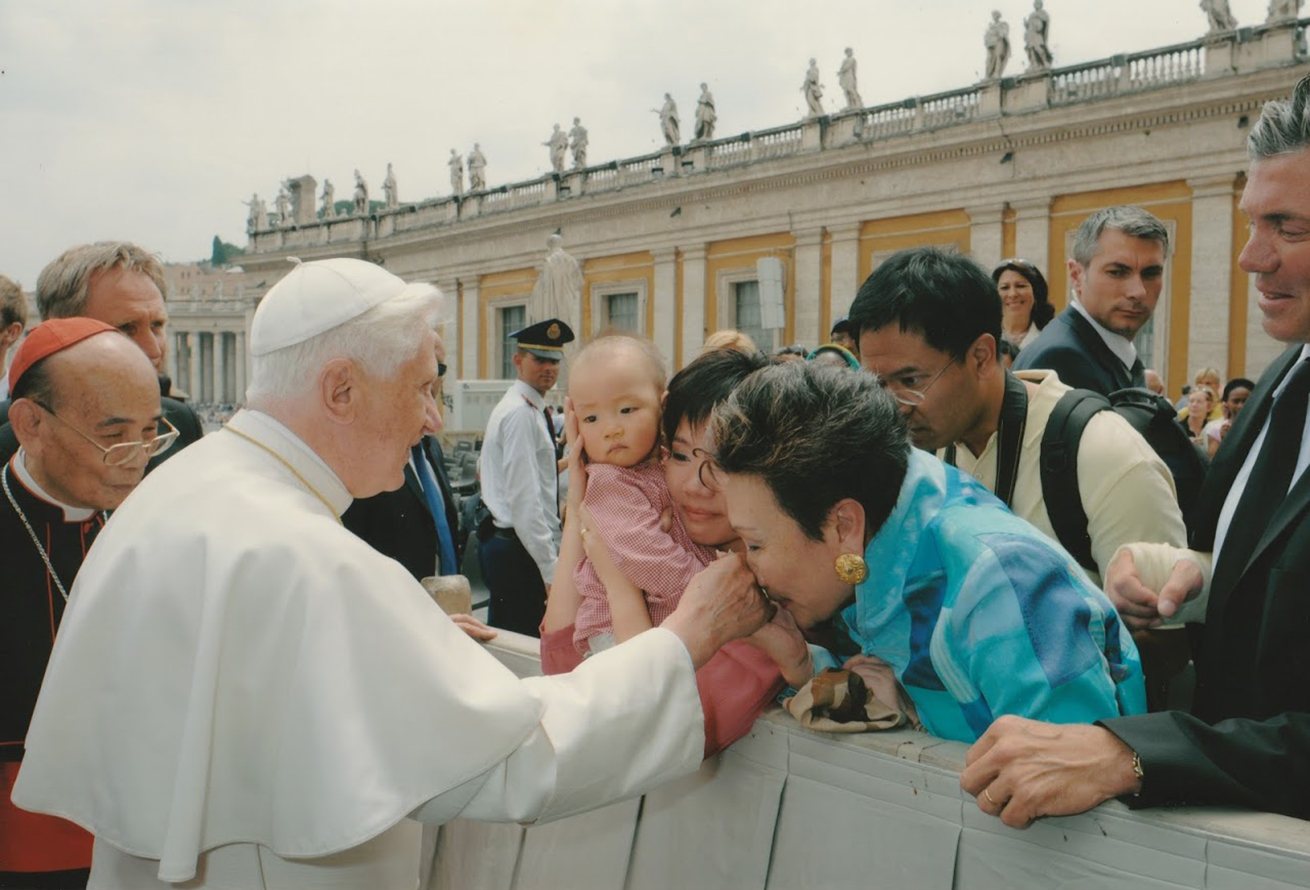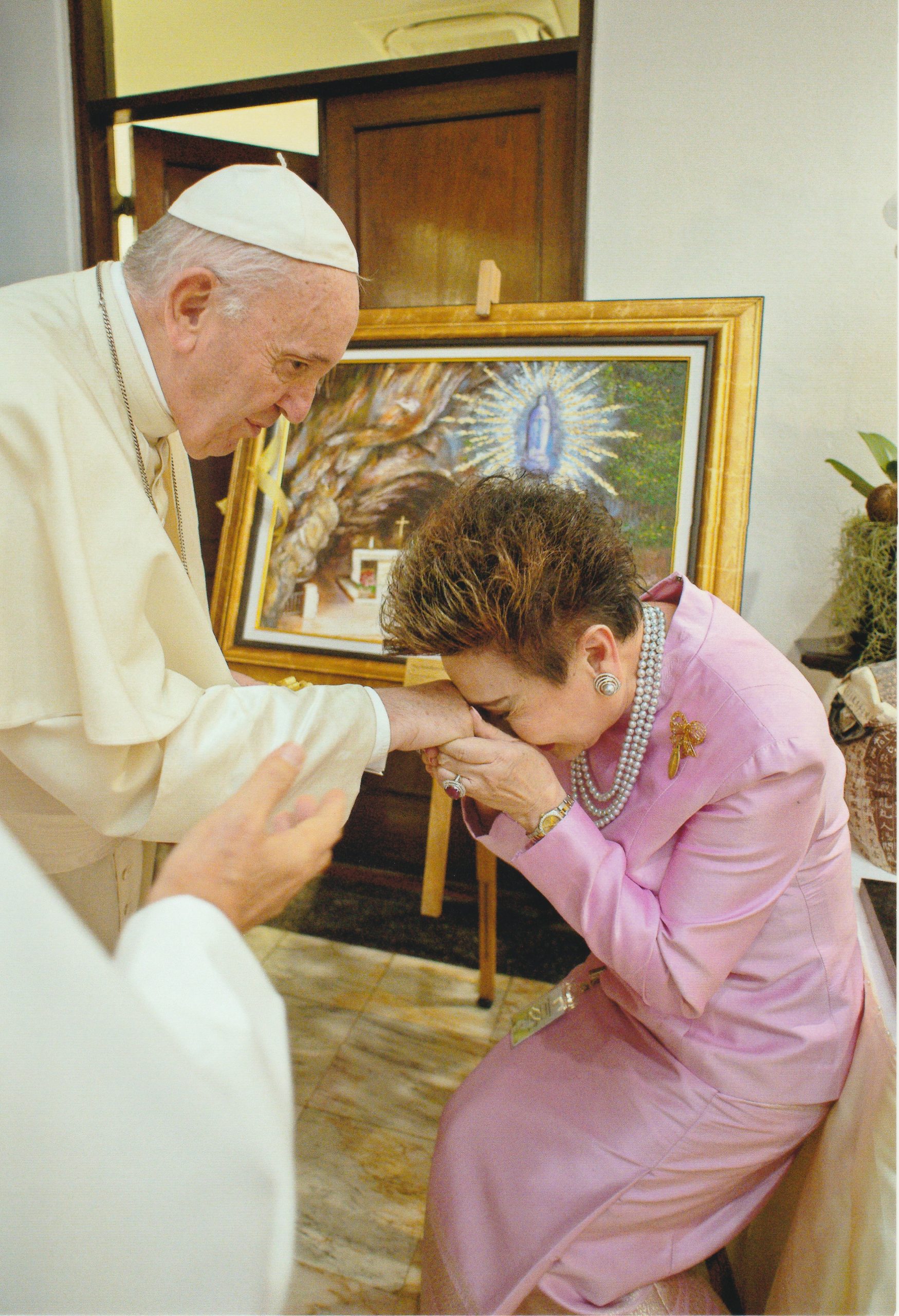 About the Author
I am not a professional writer. I am an ordinary businesswoman from Thailand. I should have been just an executive secretary or a management trainee climbing up the corporate ladder when I first started my career half a century ago. Instead I became the co-founder and 1 st Managing Director of one of Thailand's largest finance and securities companies at the age of 25. Later like the doctor character played by Harrison Ford in the movie, The Fugitive, I was accused of a crime I did not commit. It took me 14 long years of struggle, life in asylum, and a miracle to be able to exonerate myself eventually, and 6 more years to heal my shattered heart. However, during those long treacherous years I discovered God; and because of His Grace I was able to forgive all those who wronged me.
It could not have been more untimely when I was freed from my legal trap when Thailand's economy collapsed in 1997. A the time when I needed someone most in my life to give me moral support, my husband left our family leaving me to care for our 4 young children alone.
Alone, shattered, and broken physically, financially, and spiritually I turned to God. I prayed vehemently and consistently. And God heard my prayers though I was not yet a Christian at that time!!!
Today I am a happy and proud grandma of three grandsons and mother of four grown-up children. I am also the Chairwoman of 2 companies in one of the advanced industrial estates in Cholburi, the Eastern part of Thailand, manufacturing shower enclosures and processed glass such as tempered glass, laminated glass, and all other types of processed glass.
Most significantly I am now a faithful Christian who devotes my life primarily in serving and glorifying God. I write, give speeches, even paint to glorify Him. I want to be a bridge to bring God's love to touch the hearts of all people who come to know me.
May you be one of them!
Why did I write this book?
In July, 2008, Nelson Mandela, the 1 st colored President of South Africa, who was acclaimed as one of the world's greatest statesmen was celebrating his 90 th birthday. The Time magazine published an elaborate article on his life story, and summarized Mr. Mandela's life with two sentences which impressed me greatly.
"The key to Mandela is those prison years. He went in emotional and headstrong and emerged balanced and disciplined."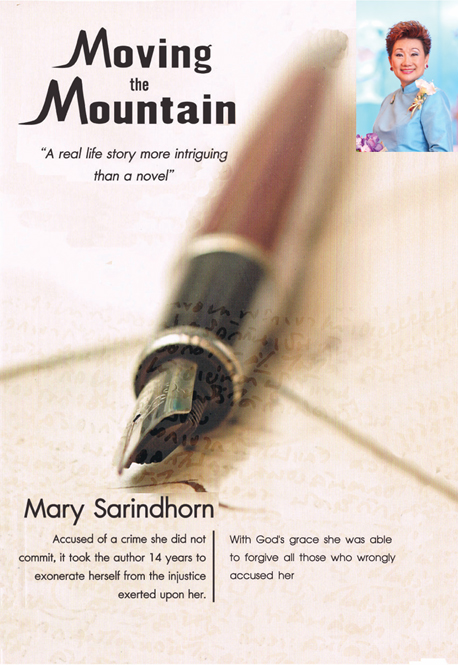 If someone were to ask me to describe my coming out of the life jungle in one sentence at the age of 51, how would I answer? I would reply in this simple sentence,
"I came out happy!"
How?
This is the reason I decide to write this book.
A life experience of being accused of a crime I did not commit, able to exonerate myself miraculously after 14 years, discovered God along the way, forgave all those who maliciously wronged me, and finally able to recuperate spiritually and financially should not be a life story wasted idly. I decide to turn all my sufferings to something meaningful and useful. Hence this book was first written in Thai in 2009 as a gift to the guests attending my 60 th birthday celebration in March that year. The purpose of writing this book is to glorify God and be a witness that God is real and merciful, and that God is Love.
Since then I never looked back. I was invited to appear on one of Thailand's most popular TV Talk Show, JohJai, which was watched by almost 10% of Thailand population. I have also been invited to speak at various religious Conferences and Apostolic Congress on Mercy around the world as well as at various dioceses in Thailand. With request from the foreign audiences I decided to write my book in English titled 'Moving the Mountain' by Mary Sarindhorn, and first published it as an e-book on amazon.com. Still people who listened to my testimony wanted to read my book in hard copy. Finally I donated the copyright and all proceeds from the sale of my book in English to the Diocese of Bacolod, Philippines. Proceeds from the sale of my e-book are also donated to charitable causes.
At the age of 70 this is how I'll introduce myself if asked nowadays,"I am a faithful servant of God, a happy mother and grandmother, and a businesswoman, in that order." I still write. My bi-weekly article in Thai is called 'My Little Prayers'. It is sent to thousands of readers by emails as well as ordinary mail. It is also published in 'www.thaicatholicbible.com'. I paint too. One can browse through this same website and look for the column 'Art for God'.
If one's heart is overflowed with God's love and blessing, you can't keep it for yourself. It will spill over. This is what I am doing—sharing God's love and blessing with all those who read this website.
May God bless you all.
Author's notes
Truth about Life
Have you ever wondered why you were born? I believe many have asked themselves this question. Have you found the answer? Many may have while many have not. From my experience those who ask themselves this question most likely are those who have gone through suffering in one way or the other.
Twenty years of my life were taken away from me. From the age of 31 to 51 it should be the most energetic period for any person. Yet at one point I had to live a life of a fugitive and for 14 years had to fight with all my might to prove my innocence for the crime I did not commit. Miraculously I was able to exonerate myself eventually, but it took me 6 more years to heal physically and spiritually. During those long and painful years there were countless moments when I asked myself why I was born at all. What was the purpose of life, I wondered?
In Buddhism there is an answer. The Buddhists believe in reincarnation. How one's life is depends on what one did in his past life or lives. It's as simple as that. But I was a Buddhist converted to a Christian because my court case ended miraculously. Only God could have granted me that miracle.
I began to search God.
I studied the Bible attentively and devotedly, and began to practice the 'Word of God'. I also prayed continually. Finally I discovered that I was completely healed! The pain and scar in my heart were no longer there. Instead, God is.
I come to understand that God is the Creator of all things including people. Each one of us is born for a purpose. But ultimately it is to serve Him. We love our neighbors. We help those who are less fortunate. We evangelize….etc. By following the 'Word of God', we are serving Him.
Suffering is part of life. But don't let suffering pull you down. Instead why not turn the table on suffering and turn your suffering into positive energy in doing something good instead? I turn my 20-year- long suffering into a life story that brings people to come to know God. Along the way I also discover myself and the true meaning of life—that is to live,to love, and to serve.
Witnessing
As soon as I was baptized on June 2, 1996, and my life story became known, I have been invited to give testimonial speeches in Catholic and Protestant churches alike. I have spoken in all 10 dioceses in Thailand and at various religious functions throughout the country of Thailand.
Then came October, 2012, when Thailand was the host of AACOM II, The Asian Apostolic Congress on Mercy. I was asked by the priest in charge of the program to be the key note testimonial speaker. I humbly obliged. Delegates of 11 countries attended this Congress.
Unknowingly, that would be the beginning of my role as an evangelizer on the global level. For the next 6 years I have been invited to speak at the following congresses and functions internationally.
PACOM II (The 2 nd Philippines Apostolic Congress on Mercy) in El Salvador City, Philippines on March 10, 2016
WACOM III (The 3 rd World Apostolic Congress on Mercy) in Bogota,Columbia, on August 18, 2014
AACOM III (The 3 rd Asian Apostolic Congress in Mercy) in Medan, Indonesia, on October 14, 2015
The 51 st IEC (The 51 st International Eucharistic Congress) in Cebu, Philippines, on January 30, 2016
PACOM III (The 3 rd Philippines Apostolic Congress on Mercy) in Bacolod, Philippines, on March, 2016
Gala Dinner to Raise Fund to Build a School for the Poor Children in Samar, Philippines, on September 24, 2016
WACOM IV (The 4 th World Apostolic Congress on Mercy) in Manila, Philippines, on January 17, 2017
VACOM III (The 3 rd Visayan Apostolic Congress on Mercy) in Visayan, Philippines on December 6, 2017
RACOM I (The 1 st Region 8 Apostolic Congress on Mercy) in Tacloban, Philippines on February 25, 2018
In Thailand I continue to be invited to speak as a witness in various religious functions throughout the country and appear on television programs. This is indeed a special vocation that I humbly but gladly accept and assume the role to the best of my ability.
May God be praised to the highest!
Hobbies to serve God
1. My Writing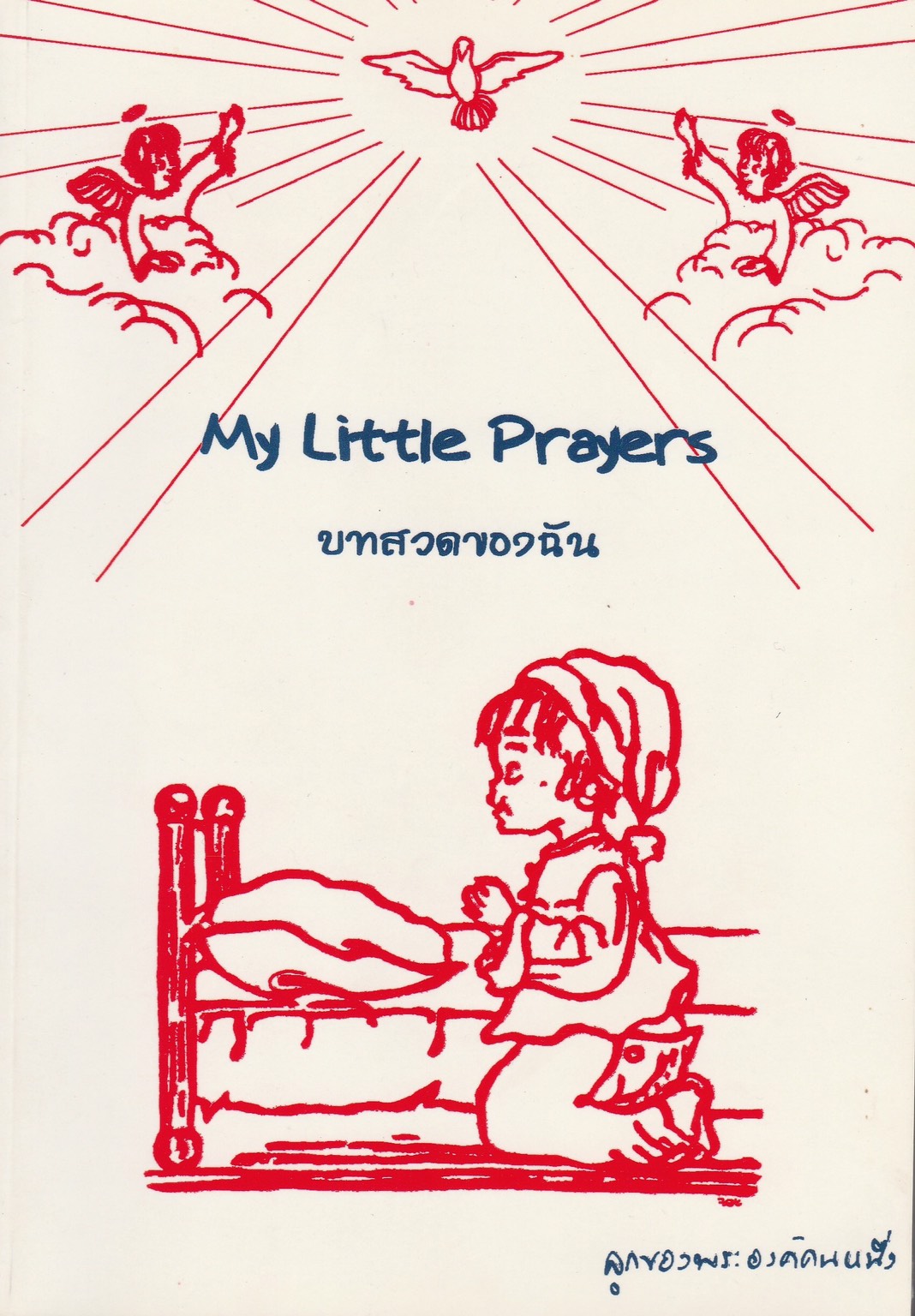 At the time of my baptism in 1996 I was full of suffering. God was the only One to whom I could cling for help and console. I prayed. God was silent. Thinking there were millions of other people who prayed every day for His help, I feared my prayers might be lost among them. Innocently I thought I might have to add another method of prayers to get His attention. I began to write. I wrote my heart out pouring my suffering and pain to God, hoping my little prayers might get His attention. It worked! By getting my pain out onto the paper, it released the anguish inside my heart and that by itself lessened the suffering. Of course God heard my prayers and all the while must be smiling on my ignorant innocence!
I called my written prayers "My Little Prayers", and continued on writing until one day it caught the attention of a senior parishioner. He wanted to publish My Little Prayers in his Sunday church bulletin. Feeling humble that a new convert's writing might not be suitable to be published in a church's bulletin, I thought of putting something more worthwhile to be included in my prayers. I thought of Guidepost, a Christian magazine with stories of witnessing experiences which included a phrase from the Bible in each chapter. Yes, that would be what I should do—to include a phrase from the Bible in each of My Little Prayers. And that's what brought me to study the Bible thoroughly and attentively from then on.
I continue to write My Little Prayers bi weekly. The first 100 chapters were published as a book, my first book. I am reaching my 400 th chapter soon. My Little Prayers have attracted thousands of regular readers clergy and laypeople alike. By the kindness of one of Thailand's bishops it is officially published in www.thaicatholicbible.com.
Looking back, this is another of my vocations to serve God — my hobby of writing though I did not know at that time.
Praise be to God !
2. My Painting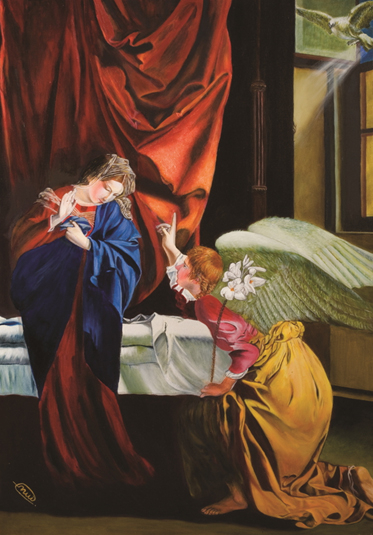 My eldest daughter likes to paint. More than two decades ago she painted a mother bird with four chicks as a present to me who attended her high school graduation. I murmured to myself, "She must have gotten the talent from me!" Not knowing how to paint, I asked her how. I then started buying the utensils necessary for painting—canvas, easel, paint tubes etc. And just like that I started to paint without any art lesson or training.
After a while I did attend a short painting course taught by an American art teacher in Bangkok for a few months. He then left Thailand. I decided to go it on my own. When I became bored of painting natures, I wanted to paint the Thai way of life—monks receiving alms etc. That was when my youngest daughter remarked to me, "Mommy, we are Christian. Why don't' you paint Christian paintings?" I replied, "Are you kidding? Christian paintings are not easy to paint, honey." "You won't know if you don't' try!" She's right. Why not give it a try? I began to study the work of many of the world renown artists whose works were mostly Christian related—Caravaggio, Michelangelo, Leonardo da Vinci to name but a few. If you want to learn something, why not learn from the greatest of all?
Stroke by stroke, I painted with a special tool—my heart-- coupled with humble and loving prayers along the way. Before I knew it, I was able to produce many paintings I thought too precious to be hung in my humble home. Thus there are now my paintings hung on the wall of the Apostolic Nunciature Embassy of the Holy See in Bangkok, the office of the Bangkok Archdiocese, and the wall of the Chapel of the Claris Capuchin Sisters in Sampran and many more.
In 2014 I went to Spain on vacation with my children, and visited the home of Picasso. When I returned, I had the inspiration to paint something surreal or allegorical. I thought of some of the verses from the Bible that could be transformed into painting—Love your enemy (Luke 6:27), etc. Thus started another series of my painting based on the Bible www.thaicatholicbible.com.
Today I continue to paint, mostly on religious context. I have learned that one can glorify God with EVERYTHING in our life and in EVERYTHING we do even in our hobby. To glorify God to the fullest is to make one's life full!